UPGRADE YOUR DODGE RAM VEHICLE WITH THESE LATEST NAVIGATION SYSTEMS
Ram upgrades its navigation system from time to time, innovating it more to accommodate the growing needs of its Ram customers. However, having your Ram navigation system upgraded by buying the latest vehicle costs a lot. While buying a third-party navigation system and having it installed seems to be the easy fix, it doesn't always work like how it should be.
Fortunately, we at MVI provide lots of ways on how you can upgrade your Ram navigation system, and we do it the factory way!
What Navigation System Does RAM Use?
Dodge Ram uses UConnect as its navigation system, making it easier for you to navigate the road all the while pulling up your Android Auto or Apple CarPlay.
Here is what UConnect can do:
It allows you to identify points of interest quickly and easily with stunning 3D graphics and detailed views of landmarks, cities and terrains. Or simply say an address to get directions with a one-step voice destination entry.

No matter where your travels take you, sensor-assisted GPS helps ensure accurate positioning for your vehicle – even as you travel through tunnels, indoor parking garages and other areas where GPS signals can become obstructed.

You can send and receive text messages and calls by pairing your Bluetooth-enabled smartphone with your UConnect system.

The latest feature has a 12 inch touchscreen where you can also split it into two! While navigating through the road, you can now pull up the Apple CarPlay or Android Auto on your screen.
What's in the Dodge Ram Navigation System Upgrade?
Every latest Ram model has different features. But with MVI and depending on the compatibility of your Ram vehicle, you can now have your desired features for your truck. MVI offers two Ram Navigation System upgrades:
8.4 inch touchscreen

12 inch touchscreen
The Dodge Ram 8.4 inch screen feature comes in 2 options: programming and no programming required. The No Programming Required is exactly as it sounds, plug in and go. It does require you to purchase additional parts, so it cost slightly more.
The Programming option will require one step of programming in the vehicle but it allows you to save some money on the upgrade. See Ram 8.4 inch touchscreen page for more details.
The Dodge Ram 12 inch screen is a genuine Mopar 12-inch UAX Uconnect 4c Nav. It has High-Resolution Touchscreen Display with Split-Screen Capabilities, GPS Navigation, and Apple CarPlay ® / Android Auto ® compatibility.
If you can't find your preferred upgrade, shoot us a message, we might be able to do a custom kit to fit your needs.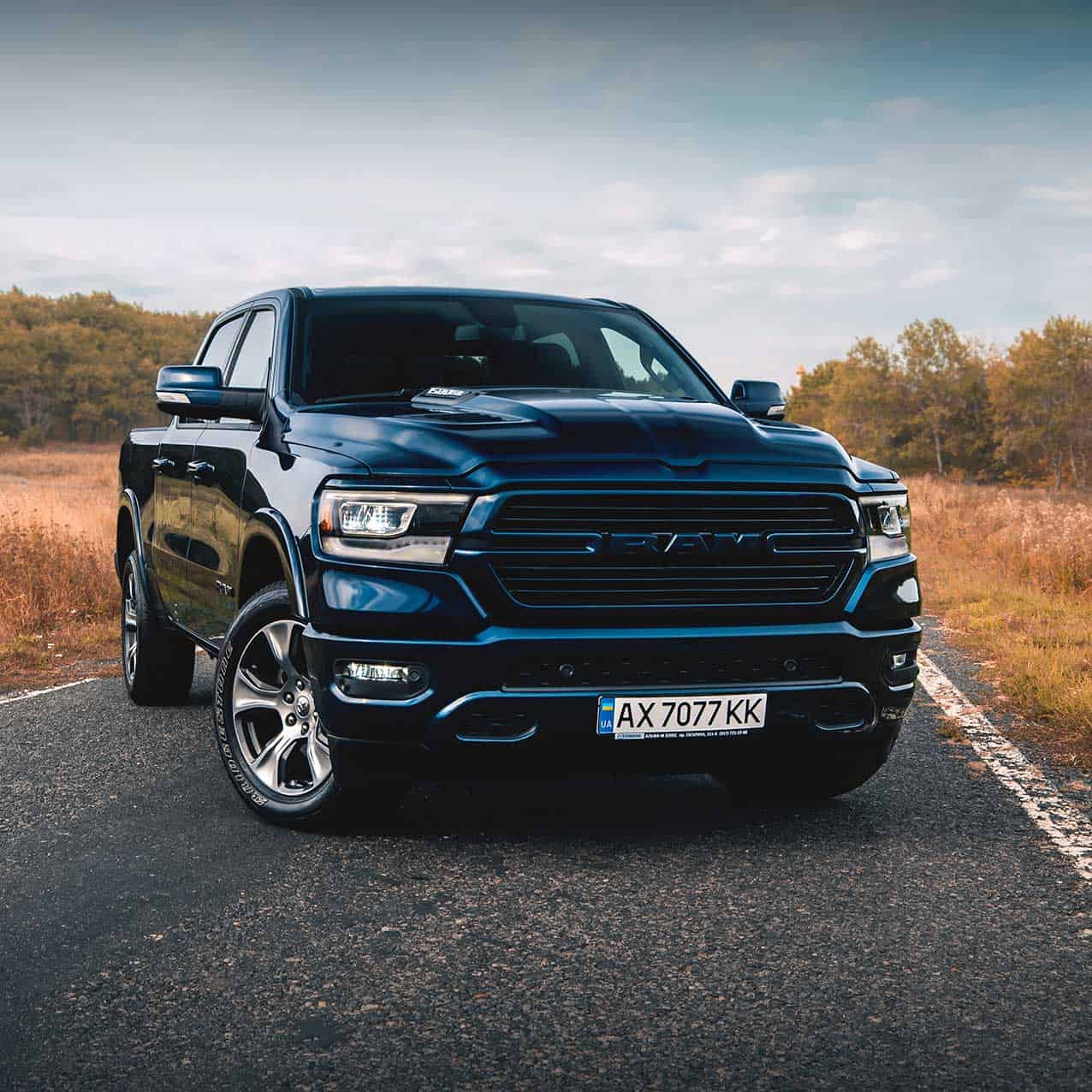 Is My Ram Vehicle Compatible with these System Upgrades?
Dodge Ram 8.4 inch and 12 inch touchscreen is compatible with 2019 – 2021 models. Classic Ram models, however, are not compatible. We have one for 2022 Ram coming soon.
General Requirements for this Upgrade
2019 and up New Generation Ram

Windows Laptop PC or PC Desktop with vehicle access (Mac / Apple is not supported)

Basic Computer Software / Driver Installation and Computer Operation Knowledge.
Let Our Experts from MVI, Inc. Help
If you have any issues with installing any updates or have any other questions about your navigation system, contact our experts here at MVI Inc. today. We'll be happy to walk you through the process and provide any further assistance you might need.
General Recommendation From MVI 
Professional installation is recommended if you are not familiar with automotive electronics and installations. We do provide up to 15 minutes of BASIC installation support for customers that prefer to do the install on their own, for troubleshooting purposes ONLY.
As a custom business, we are NOT able to offer on-demand tech support. Tech support must be scheduled via TEXT MESSAGE only. For more info please view our Terms and Conditions.