POWER YOUR IPHONE AND ANDROID PHONES WITH GM WIRELESS PHONE CHARGING SYSTEM WHILE DRIVING!
Add or update the wireless charging capabilities in your 2014 – 2020 GM vehicle!
Wireless phone charging system has gone from being available on selected Android phones to being adopted by the iPhone and other devices, like charging cases for Bluetooth earbuds. This trend has become an appeal that many in the tech savvy generation are looking for. Instead of plugging your device in a cable, you can place them on a stand or mat, and pick it up when its battery is full. And, unlike most parts of the tech industry, every company has settled on adopting the Qi standard, so one charger will work with all of your devices.
MVI, INC. NOW OFFERS A GM WIRELESS PHONE CHARGING SYSTEM UPGRADE FOR YOUR 2014 - 2020 GM VEHICLE!
MVI, Inc. is offering a Factory GM Wireless Phone Charging System retrofit upgrade for the 2014 – 2020 GM Vehicles. This feature allows you to add and update the GM wireless charging capability in your vehicle. The GM Wireless Phone Charging system will be a direct add on for the mid-generation face lift vehicles starting from 2015.5 to newer trucks. 2014 – 2015 vehicles will need modification done to the existing console or a new console lid altogether.
The original GM Factory wireless charging systems that Buick, Cadillac, Chevrolet, and GMC vehicles came with from the factory does not support charging standards on newer iPhones and Android phones. With our retrofit kit, you can now add or update your current vehicle to support the wireless charging for your wireless charging capable cell phone now. Our wireless charging kit can accommodate protective cases and pop-sockets.
HOW DO I KNOW IF MY VEHICLE IS WIRELESS PHONE CHARGING CAPABLE?
Bucket Seating with Full Center Console is Required.
Please verify your console lid meets the requirement:
2015.5 – 2020 Up With Bucket Seating (Except New Body 2019-2020 Silverado/Sierra):
Compatible wireless phone charging console lid
Non Compatible GM Wireless Phone Charging Lid
2019 – 2020 Chevy Silverado and GMC Sierra–Compatible wireless phone charging console
Plug and Play Installation (2015.5 and Up WITH Compatible Console Lid)
2014 – 2015 (early Non VV4) vehicles not previously equipped with the wireless charging will require modification to the interior center console plastic panel (hidden from view) in order to install the new device. If modification is not possible, a New Console Armrest Lid will be needed.
BUCKET SEATING WITH FULL CENTER CONSOLE
BOLT-IN WITHOUT MODIFICATIONS ONLY AVAILABLE ON 2015.5 (MID GENERATION FACE LIFT) MUST HAVE OPTION CODE VV4 WITH COMPATIBLE CONSOLE LID PICTURED ABOVE
2014/2015 VEHICLES WILL REQUIRE A MODIFICATION TO THE EXISTING CONSOLE LID or a NEW CENTER ARMREST CONSOLE LID.
Professional installation recommended but not required.
VIN number required for compatibility verification prior to shipping (no dealer involvement necessary).
If you are not familiar with automotive electronics and installations; professional installation is recommended. We do provide up to 15 minutes of BASIC installation support for customers that prefer to do the install on their own, for troubleshooting purposes ONLY. As a custom business, we are NOT able to offer on-demand tech support. Tech support must be scheduled via TEXT MESSAGE only. For more info please view our Terms and Conditions.
INSTALL VIDEO FOR NON EQUIPPED VEHICLES
OTHER RELATED PRODUCTS HERE IN GM NAV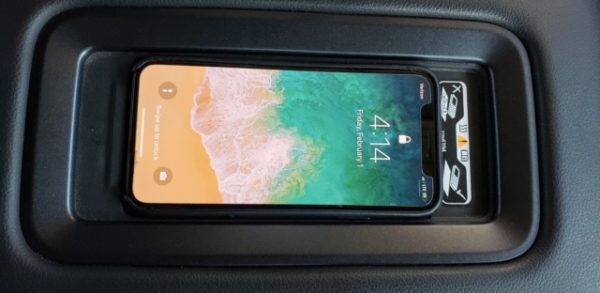 2014–2020 Chevy Silverado
1500 – 2500 – 3500 (Bucket Seating with Full Center Console Required)
2014–2020 GMC Sierra 1500 – 2500 – 3500 (Bucket Seating with Full Center Console Required)
2015–2020 Chevy Tahoe and Suburban
2015–2020 GMC Yukon and Denali
2015–2018 Chevy Colorado
2015–2018 GMC Canyon
2016–2018 Chevy Camaro
2016–2018 Chevy Impala
2016–2017 Chevy Volt
2017–2018 Chevrolet BOLT
2016–2018 Chevrolet Cruze
2014–2018 Buick Lacrosse
2014–2018 Buick Regal
2016–2018 Cadillac CT6
2015–2020 Cadillac Escalade
2017–2018 Cadillac XT5
2018 Chevrolet Equinox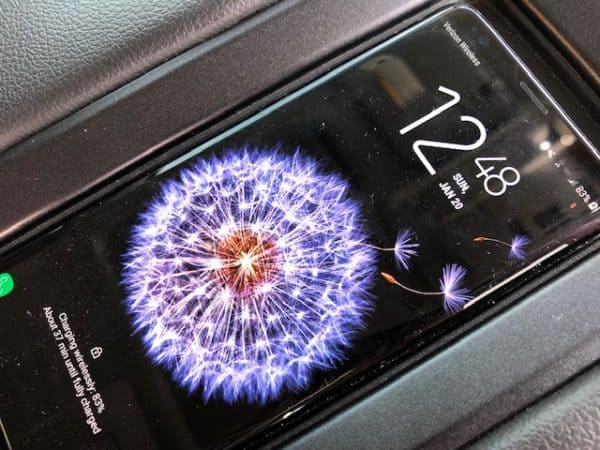 Andrew Taylor
April 23, 2023
Got it and it worked! Thanks so much! Dale Mcisaac
Oct 27, 2021
2020 Silverado wireless charger works perfect, install was less than 20 minutes Thanks John Cleary
Sep 15, 2021
Anthony was extremely responsive to what I needed. Settled transaction quickly & shipped same day. Great written instructions and pics for a novice. All installed in less than an hour. I now have a wireless phone charger hard wired on console of my 2020 Chevy Suburban. Highly recommended!! Tw Howard
Jul 3, 2021
Easy to install and works as designed
For more information on any of our products:
Please Call 866-428-3585 or make a product inquiry. For Quickest Reply's - Use the Web Chat feature located at the bottom right corner of every page. Business Hours: Monday - Friday: 9am - 4pm (MST). Tech Support must be scheduled and is handled by TEXT message only unless a phone call is deemed necessary by MVI.