MVI Inc. is proud to now offer a factory navigation solution for the 2013-2015 Chevrolet Malibu with the existing MyLink system!
ALL of our kits will come complete with everything you'll need for the installation, including all parts, harnessing, installation instructions, installation videos (if applicable), and up to 15 of tech support for troubleshooting purposes. These kits are designed to be installed by someone with prior experience performing these types of installations.
You can have the navigation icon added to your existing touchscreen which will give you full voice recognition, and the turn by turn directions will come over the vehicle audio system.  This option keeps your existing screen and control panel in place and will not give you any hard navigation buttons.  You will operate the Chevrolet Malibu Navigation system solely by the icons on the touchscreen or through voice recognition only.  
If you go with this option, you will not be able to subscribe to the nav traffic option through XM.  This will not impact your XM subscription in any other way.  Also, if you prefer to view the map screen at night with the night mode, this setting will require a manual change, i.e. will not automatically switch over.
You can also choose to go with the full blown Chevy Malibu Mylink upgrade which will do everything the first option does, but it replaces the control panel and screen with a new one that provides you with the hard button for the navigation feature as well.  You would have the navigation icon AND the navigation hard button activation feature in addition to everything else covered above.  This option is much more expensive and you would be looking at the $2,300-$2,500 range.  Going with this option would allow you access to NAV Traffic (with subscription) and would also auto switch between the day and night mode mapping.
CHEVROLET MALIBU NAVIGATION FITMENTS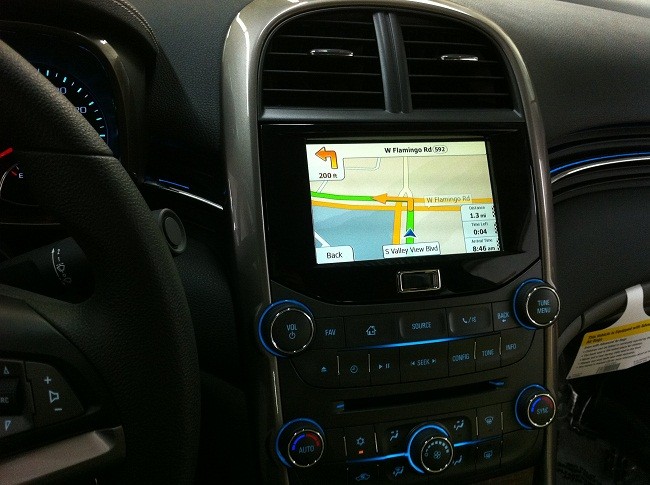 Kaiden Mancha
Aug 22, 2020
I wanted an upgrade on my car radio Chevy Malibu 2015 but didn't want to get rid of the current radio because I love the hidden compartment where I usually put my sunglasses etc... I found MVI and they are very responsive! Once I saw that they had the add on to Android auto for my car I asked them to send me a link to buy it. They let me know that this is an add on and not a full radio which I did read. I thought my husband could install it but we prefered a professional to do it. I texted MVI again and they sent me to a recommended professional that came to my house to do the work. Which I love as well.I get paranoid if I leave my car in a shop since I'm not sure if they will actually do the job right. I wanted someone that knew what they were doing and not someone that was playing the guessing game. Once the professional was done we checked if everything worked and it worked awesome! I got the hang of it once I started to play with the controls and now I have Android play on my car which is sooooo helpful, since my car has a weird set up it's hard to drive and use google maps as sometimes when someone calls the map disappears. Now I have everything I want 👍👍👍 thank you MVI!
For more information on any of our products:
Please Call 866-428-3585 or make a product inquiry. For Quickest Reply's - Use the Web Chat feature located at the bottom right corner of every page. Business Hours: Monday - Friday: 9am - 4pm (MST). Tech Support must be scheduled and is handled by TEXT message only unless a phone call is deemed necessary by MVI.