2019 – 2021 Chevy Silverado and GMC Sierra Front and Wireless RV Camera Module with Optional HDMI Input Kit
Ask Product Question:
If you have additional questions regarding this product, please click the button above and we will get back to you as soon as possible.
Get Order in Place:
If you have all the info you need to get an order in place, hit the button above. FYI, this will take you to a form to fill out so we can contact you regarding the order. We will want to chat a little further to make sure both parties are on the same page regarding product operation, installation, shipping timeline and tech support process before getting the order in motion.
IMPORTANT INFORMATION:

This upgrade is NOT COMPATIBLE with IOR Infotainment Systems. Make sure you verify your system is IOS, IOT or IOU before checking out with this product.
The Wireless RV Camera is currently out of stock. It is in production overseas and we hope to have them back on hand in 2-3 weeks.
Please Feel Free to Message Us for Details.
MVI Inc is proud to bring you our all new Front and Wireless RV Trailer Camera Module with Optional HDMI Input solution, for your All New Body 2019 – 2021 GM Trucks. The all new Chevy Silverado and GMC Sierra offer some of the best camera systems options in the new truck market today. Options like HD Rear View Tailgate Handle Camera with Hitch Guidance, come standard on all IOS/IOT Infotainment Systems. However, if you want the Front View Camera, or side Turn Signal Blind Spot Cameras;  you'll need to buy into a much higher level trim package to get those features. The GM Trailering package that offers the "Invisible Trailer" is also a super cool feature, but also requires a much higher trim package to get. It is also a Hard Wired option from GM that requires you to Plug In at the back of the truck. While these optional cameras are a great option on the higher end trim level trucks, what if you really don't want to drop all that additional money on the upper level trim packages? What if you really would like to add a Front Camera for parking or a Wireless RV Trailer Camera instead of GM's Hard Wired RV Camera option?
MVI is happy to bring you an All New 2019 – 2021 Chevy Silverado and GMC Sierra Front and Wireless RV Trailer Camera Module with Optional HDMI Input. This all new module will allow you to add 2 additional cameras to your 2019 – 2021 Chevy Silverado / Colorado and GMC Sierra / Canyon. This will allow you to add that Front Camera for Parking or that Wireless RV Camera option you've been wanting. The 2019 – 2021 Chevy Silverado and GMC Sierra Front and Wireless RV Trailer Camera Module comes plugs and play and allows for your additional cameras to display on the factory 8″ HD Touchscreen. This module will also allow you to pull the Front Camera or Wireless RV Trailer Camera on Demand while going down the road. Auto Activation for the front Camera in Parking Situations to assist in Parking the truck in those tight spots; is also a feature that can be utilized. Finally, we can now also give you the Option of adding an HDMI Input for Additional On-Screen Video functionality. This gives you a well rounded On-Demand Video Solution for your new GM Truck. Check out the HDMI Functionality shown in this video: Camera Module with HDMI Functionality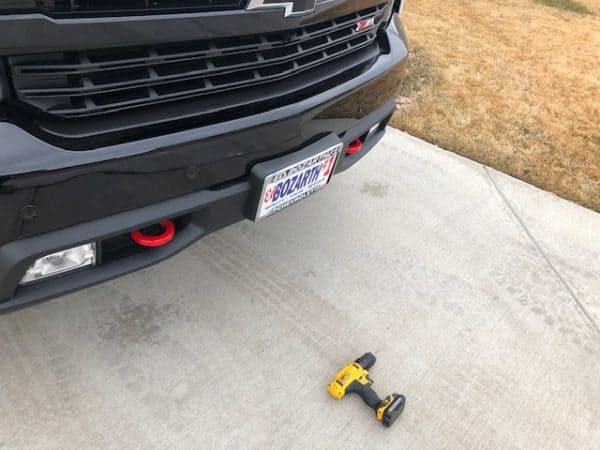 OPTIONAL WIRELESS ANTENNA EXTENDER
If you are pulling a large RV or Trailer and you would like to see what's going on behind the rig while moving down the road, you'll want to add our antenna extender kit to the order. This kit allows you to bring the wireless camera antenna as close to the front of the rig as possible. The extender cable is custom made with weather proof cabling designed to carry video signal over long lengths. Please make sure to give us your trailer length when adding this feature to your upgrade.
Please see the antenna extender install shown in this video: Wireless Antenna Extender install with GM Multi View Camera Module
Optional HDMI Input:  Add an HDMI Input to the module for On-Demand Video Entertainment functionality for your passengers. Perfect solution for Smartphone Mirroring, using a Roku or Firestick, or adding a external video player into your center armrest area. Select the options above in the menu dropdowns above, for your needs.
See the HDMI Functionality Here: YouTube – 2019 – 2021 Chevy Silverado and GMC Sierra HDMI Mirroring Kit with Camera Functionality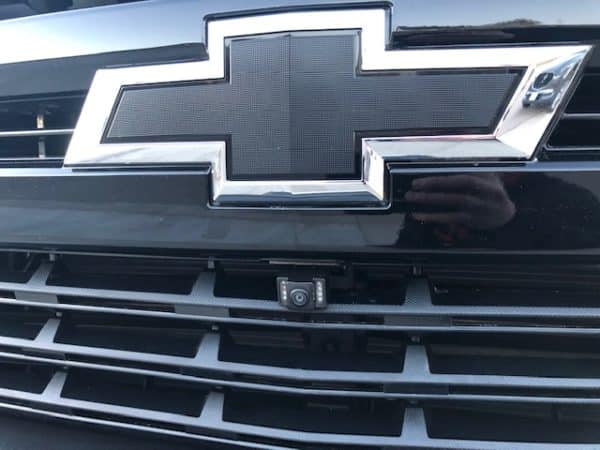 8″ IOS / IOT / IOU Infotainment System
If adding the Front Camera you will need to have a real good comfort level working on your truck and running wires. Install is not real hard, but advanced due to the nature of getting the camera harness from the front grill inside the cab to connect to the module.
If adding the Rear Wireless Camera with wireless Extender, you will be running a long stretch of weather proof RG Cable from the back of the RV to the front nose area. You will need to secure the cable down with silicone or tape. MVI does not provide any materials to secure the cable to the RV. This will be up to you to decide the best option for your particular setup.
2019 – 2021 Chevrolet Silverado / Colorado
2019 – 2021 GMC Sierra / Canyon
Other fitments available. Vehicle need to have Infotainment System IOS / IOT / IOU for Compatibility.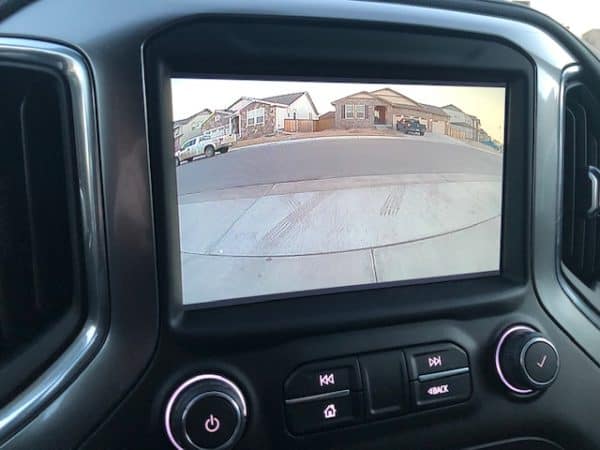 Jay Salonga
Apr 9, 2020
For more information on any of our products:
Please Call 866-428-3585 or make a product inquiry. For Quickest Reply's - Use the Web Chat feature located at the bottom right corner of every page. Business Hours: Monday - Friday: 9am - 4pm (MST). Tech Support must be scheduled and is handled by TEXT message only unless a phone call is deemed necessary by MVI.