MVI is proud to offer our Custom Hand Built in the USA Buick Lacrosse IntelliLink Harness Kit. Featuring Plug and Play O.E.M Connectors and Terminals, this harness kit is designed to fully integrate the O.E.M touchscreen into the car just like it came from the factory. Comes with access to our DETAILED instructional video and installation reference photos for ease of installation.
Ask Product Question:
If you have additional questions regarding this product, please click the button above and we will get back to you as soon as possible.
Get Order in Place:
If you have all the info you need to get an order in place, hit the button above. FYI, this will take you to a form to fill out so we can contact you regarding the order. We will want to chat a little further to make sure both parties are on the same page regarding product operation, installation, shipping timeline and tech support process before getting the order in motion.
UPGRADE YOUR 2010 – 2013 BUICK LACROSSE NAVIGATION SYSTEM ON YOUR OWN WITH OUR CUSTOM HARNESS KIT AND PROGRAMMING SERVICES!
Are you looking to integrate a newer Buick Lacrosse style radio or Buick Lacrosse Navigation system and just wanting to purchase the wiring? Then you came to the right place! MVI now offers a  Buick Lacrosse Navigation Custom Wiring Harness kits hand built in the USA! This kit is available for all 2010 – 2013 Buick Lacrosse vehicles, perfect for whether you wanted to add or upgrade your vehicle's infotainment  system. With our custom built 2012 Buick LaCrosse IntelliLink Navigation upgrade wiring harness kits, you can add the factory IntelliLink / Navigation touchscreen system to your 2010 – 2013 Buick Lacrosse.
Featuring Plug and Play O.E.M Connectors and Terminals! This custom built harness will also include access to our DETAILED instructional video and installation PDF for ease of installation. All of our Buick Lacrosse Navigation harness kits are made in house with care by our trained experts. We offer just the wiring kits for the people who feel qualified to install their own system. This will save you a lot of money by just purchasing the harness kit only.
We also offer installation instructions and installer self help videos along with the purchase of our harness kits (when available). Please Note: The 2012 Buick Lacrosse Navigation upgrade kit is intended for customers who already have a verified good working condition touchscreen Radio control module and Radio Control Panel, that has been programmed for their vehicle.
If you plan to use a module from a different vehicle you will REQUIRE custom programming services prior to it being installed in your vehicle for the system to work. Please contact MVI to ensure you have the proper radio that will work for your vehicle, and please read carefully below our process for this service and select the desired service from the drop-down above.  Don't have the factory 7 inch Touchscreen or radio control module yet?  We also have complete kits available to upgrade your Buick LaCrosse here: 2010-2013 Buick LaCrosse Navigation System which can also be purchased as a complete kit with screen, radio components, Buick LaCrosse IntelliLink Wire Harness, and vehicle specific programming.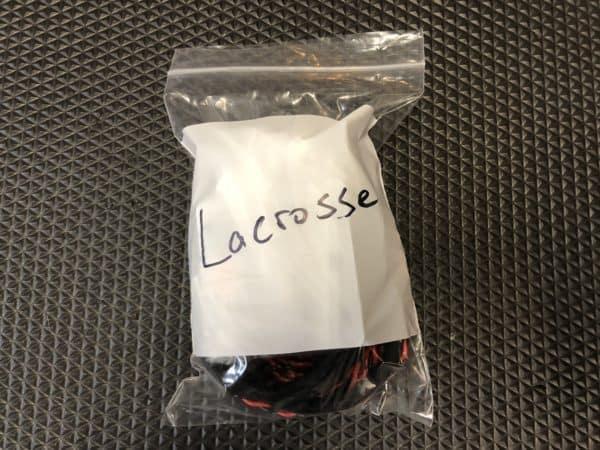 BUICK LACROSSE INTELLILINK UPGRADE KIT INCLUDES
2012 BUICK LACROSSE INTELLILINK FACTORY FEATURES
REQUIREMENTS FOR THIS UPGRADE WIRING HARNESS KIT
Some Soldering may be necessary for DATA connections to ensure a solid connection
Harness kit will be labeled accordingly
Factory 7 inch Touchscreen and Radio Control  Panel (If you have not already obtained a touch screen and Radio Control Panel please consider our complete plug and play system available here: 2010-2013 Buick LaCrosse Navigation System
IntelliLink Radio Control Module (Note: if you plan to use a module from a different vehicle you will need custom programming in order for the system to work with your vehicle. Please read carefully above and select the proper option from the menu dropdown.)
Last 8 of vin number needed upon purchase to verify exact vehicle options.
This kit will require one single hardwired connection for power (only on 2010 – 2013 model years).
Professional installation is recommended if you are not familiar with automotive electronics and installations. We do provide up to 15 minutes of BASIC installation support for customers that prefer to do the install on their own, for troubleshooting purposes ONLY. As a custom business we are NOT able to offer on-demand tech support. Tech support must be scheduled and handled via TEXT MESSAGE only. For more info please view our Terms and Conditions.
This will be a fairly easy install if you have done some soldering before. Difficulty level would be within 3 if 5 is the hardest. Install can be seen here: 2012 Buick Lacrosse Navigation Install 
PROGRAMMING SERVICES AND PROCESSES
Please Note:  In order for the new or used radio to function in your vehicle it will need to be properly programmed specific to your vehicle. MVI offers this custom programming service for starting at $199.00 (select from menu above). 
Due to the high volume of shipments we get on a daily basis, there is a specific process that needs to be followed to insure that no radios get lost in the shuffle and create a further delay in completing your order: 
After placing your order you will be directed to a download page with your order confirmation. You will want to make sure and print off a copy of this order confirmation to place inside the box with your radio being sent in. The download page will have instructions on how to properly box, protect and where to ship your radio in for the work.
Depending on our current workload, the email with the ship to address may take some time, so feel free to use the message app below to request the address if you want to get your radio shipped out quickly. We recommend shipping  your shipment with either UPS or FedEx, and make sure to place insurance on the package, so that you are covered if the shipment goes missing or gets damaged along the way.
MVI is not responsible for any loss or damage caused by the shipping company you choose to use when sending your radio into us. At this point, MVI will begin building your Buick LaCrosse IntelliLink Wire Harness and place your order on the "radio send in" waiting list. Once the radio arrives, we will perform the required work to the radio (1-2 business days), box it back up with the new harness kit and ship it back out to you complete using the insured shipping label we will provide.
You will then get a final email showing the order has been completed and we will provide you the tracking information being used to track the package back to you with.
For more information on any of our products:
Please Call 866-428-3585 or make a product inquiry. For Quickest Reply's - Use the Web Chat feature located at the bottom right corner of every page. Business Hours: Monday - Friday: 9am - 4pm (MST). Tech Support must be scheduled and is handled by TEXT message only unless a phone call is deemed necessary by MVI.