GMC Chevy Buick Factory OEM Backup Camera for GM MyLink GMC IntelliLink System 2013 2015 2015 GMC Terrain ChevroletVolt Equinox Camaro Malibu  10 11 12 13 Buick LaCrosse
Looking for a backup camera solution to display off of your existing MyLink or IntelliLink color touchscreen, but having trouble finding one that is priced reasonable and DOES NOT require adding a module?  MVI is proud to offer you the ability to add this important safety feature to your vehicle in a cost effective way that doesn't involve any expensive modules or additions you may be finding with other providers.
The engineers at MVI have designed this to be a smooth installation for experienced people, and is a great way to add a backup camera to display off your MyLink or IntelliLink color touchscreen.  With a high resolution camera, plug and play installation (it will require making power and ground connections for the camera), and  parking grid lines are some of the features you'll find with this inexpensive solution and is a great safety feature to add if your vehicle didn't come equipped with a backup camera from the factory.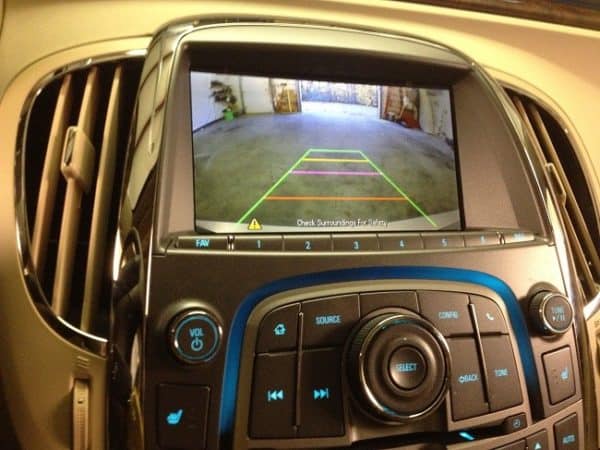 Current Consumption: MAX: 50mA
Sensor: CMD-III. High performance Digital Supper Clarity Image Sensor
Resolution: 420 TV Line
Minimum illumination: 0.5 Lux
View angle: 170 degree
Effective Pixies: 648*488
TV System: NTSC
Video colour: Full colour
Waterproof: IP67-IP68
Working Voltage: DC 9-16 V
Operating Temperature: -30 Co to 70 Co
Parking guard line: On/Off switchable
Image: Mirror/Non mirror switchble
MyLink/Intellilink radio DOES REQUIRE programming for camera software. Our kit will ship with a PRE-Flashed
MyLink/Intelilink radio (NON NAV Radio ONLY); that you will swap out and WILL REQUIRE the old radio to be returned as a core (return shipping label will be provided by MVI).  Please contact MVI for information on send in programming options for vehicles equipped with factory NAV.
PLEASE NOTE: Changing the MyLink/Intellilink radio will change the satellite radio I.D. The new radio I.D will need to be switched with your service provider for the customers that subscribe to the satellite radio service.
Vehicle must have an existing color touchscreen
Professional installation is recommended if you are not familiar with automotive electronics and installations. We do provide up to 15 minutes of BASIC installation support for customers that prefer to do the install on their own, for trouble shooting purposes ONLY. As a custom business we are NOT able to offer on-demand tech support. Tech support must be scheduled via TEXT MESSAGE only @ (919) 995-9526. For more info please view our Terms and Conditions.
2013 – 2015 GMC Terrain
2013 – 2015 Chevrolet Equinox
2013 – 2015 Chevrolet Volt
2013 – 2015 Chevrolet Camaro
2013 – 2015 Chevrolet Malibu
2010 – 2013 Buick LaCrosse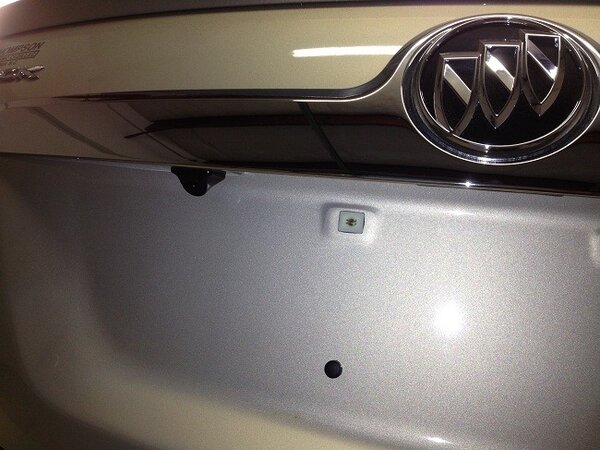 For more information on any of our products:
Please Call 866-428-3585 or make a product inquiry. For Quickest Reply's - Use the Web Chat feature located at the bottom right corner of every page. Business Hours: Monday - Friday: 9am - 4pm (MST). Tech Support must be scheduled and is handled by TEXT message only unless a phone call is deemed necessary by MVI.